Tangerine Aura Necklace and Magnesite Flower Necklace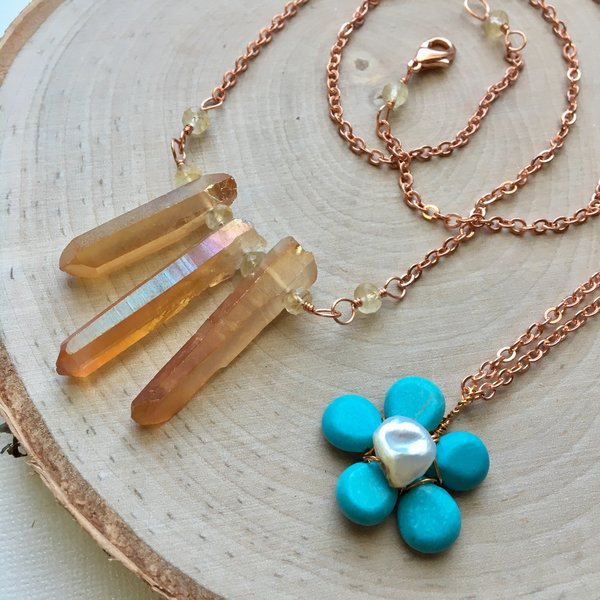 Tangerine Aura Necklace and Magnesite Flower Necklace
Holiday Special Gift Bundle!
-Magnesite hand crafted flower with a freshwater pearl center ad copper chain. Measures 16 inches long.
- Tangerine Aura Quarts NEBULA style necklace 20 inches long
These quartz points are enhanced with platinum to give it this beautiful color and rainbow finish. Metaphysically it is believed to create a feeling of unconditional love and enhance feelings of balance. Aura Quartz are great stones for manifesting as well. Citrine gemstone beads are wire wrapped to connect the chain to the clasp.
Reviews