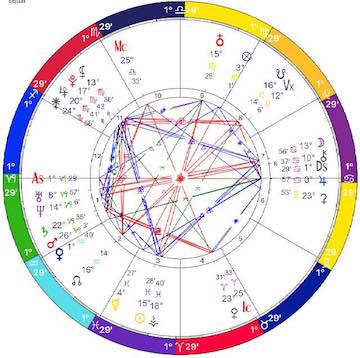 Replacement Pendant
Oops! The information given to us was incorrect. It's ok we all make mistakes!

These prices include materials; labor and shipping the necklace BACK to you. We are not responsible for reimbursing your shipping costs. After placing this order you will be emailed with an address to return the original. I highly recommend purchasing insurance on your package. We are not held responsible for lost packages during transit. Your necklace CAN NOT be adjusted without the original. You will be notified when we receive the original with an estimated turn- around time. Please feel free CONTACT with any questions or concerns.

How to enter Birth Chart information:

If you think your necklace was incorrectly stamped please contact us first. We will review the invoice and our picture records of what we created and shipped to you. Each piece is very carefully created but if this is to ever happen we take full responsibility. If we are at fault we will send you a completely new necklace at no cost to you. Thank you!
Submit your birth information in the "Natal Chart Information" type box:
1. Name
2. Birth date (including year)
3. Time of birth (Specify if the time given is in military or standard time. Use AM/PM if using standard time)
3. Location (city, state and country)
OR
1. Sun Sign
2. Moon Sign
2. Rising Sign
Reviews