Amethyst Gift Bundle - Pastel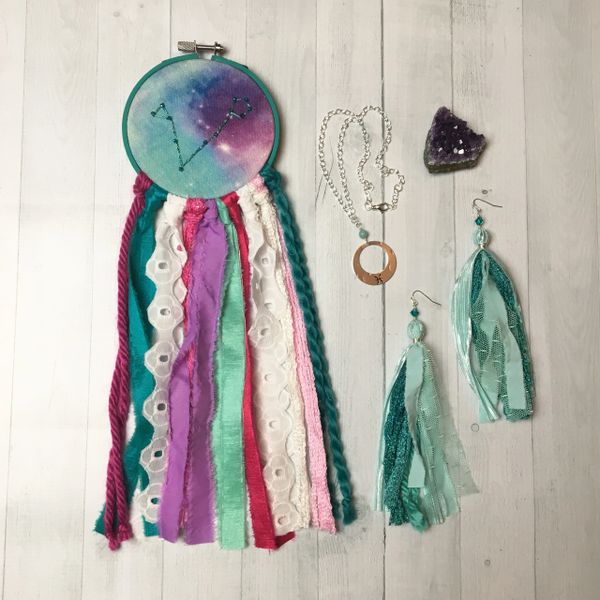 Amethyst Gift Bundle - Pastel
This Amethyst gift bundle is a perfect birthday gift!
- Constellation Dreamcatcher
A constellation is hand embroidered with metallic thread and high quality sparkling glass beads on a pastel linen print. The fabric is silkscreened in small batches in America. An arrangement of hand picked silk dupioni fabrics and yarn hang from the hoop. The back side of the embroidery is neatly finished and secured. The dream catcher measures approximately 12 inches long and 4 1/2 wide. This gift bundle is also available in a darker color combination-
https://concettadesigns.com/products/amethyst-gift-bundle-pastel-13740c6b-a06c-4ca3-b81b-31bc63c9a391

- Hoop Zodiac Glyph Pendant with an Amazonite bead accent. 17" with one inch extender
- Thalia Fringe Earrings in Aquamarine. 7" long
- One Amethyst Crystal. Size and shape will vary. Each piece us in each of a kind.
Reviews