Cosmic Blue Zodiac Dreamcatcher / Choose your Zodiac Sign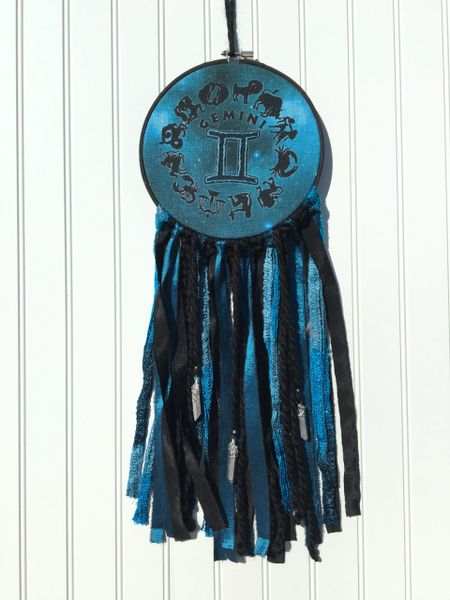 Cosmic Blue Zodiac Dreamcatcher / Choose your Zodiac Sign
SKU: WD 101
Original Concetta Designs zodiac graphics have been silk screened onto high quality linen to create this wall adornment. The perfect gift or addition to any zodiac lover's wall!
The glyph (symbol) is hand embroidered and a
Swarovski
®
elements crystal highlights the symbol of your sign. The hoop measures approximately 7 inches wide and 18 inches long. The back side of the embroidery is neatly finished and secured with felt.
---
OPTIONS
-Zodiac Sign

This design also comes in a purple version as well as a hoop version. To view, visit the Wall Decor section of the shop.
---
©
Copyright Concetta Designs 2015-2017
Reviews