Radiate Turquoise Necklace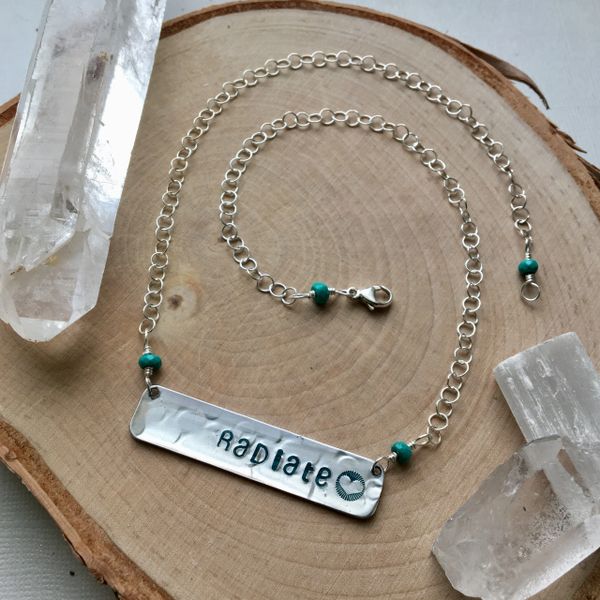 Radiate Turquoise Necklace
Radiate

ra·di·ate - verb -ˈrādēˌāt/
    To emit (energy, especially light or heat) in the form of rays or waves.
        "the hot stars radiate energy"
---
OM 212
A horizontal pendant is textured and hand stamped. After the impressions are inked in turquoise, the pendant is accented with faceted turquoise beads and assembled with sterling plated components. 


OPTIONS


Length: 16, 17, 18, 20, 22, 24 or 26 inches
This necklace comes with a free polishing cloth to keep up on normal silver tarnish. For best care, do NOT shower or swim in your jewelry. Your jewelry will be packaged in a gift box, and shipped for free in the USA via USPS First Class Mail with tracking. Fair shipping rates apply for international orders.


---

©

Copyright Concetta Designs 2015-2019




---
Reviews