Seven Chakra Necklace - Gemstone Jewelry -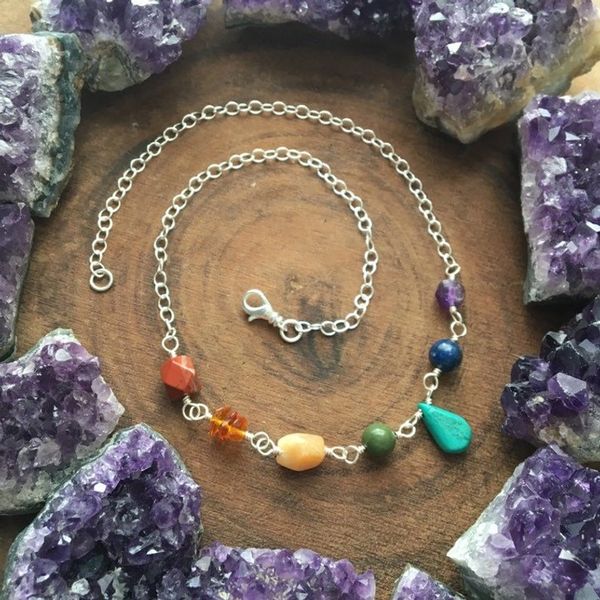 Seven Chakra Necklace - Gemstone Jewelry -
Chakra Gemstone Necklace 

Seven carefully selected gemstones are wire wrapped together to represent each of the seven chakras. Gemstones include Jasper, Amber, Calcite, Nephrite Jade, Turquoise, Lapis Lazuli and Amethyst. All metal is sterling plated. This necklace can be made in gold plated, copper or sterling as well, just send a message for a custom necklace <3

*this is for the 7 gemstone necklace, to purchase the lotus necklace please visit the Necklace Section of the shop!

OPTIONS
Length: 16, 17, 18, 20, 22, 24 or 26 inches

For best care, do NOT shower or swim in your jewelry. All Concetta Designs jewelry is packaged in a gift box and are shipped USPS First Class Mail with tracking.

Love+Gratitude, Linds

Reviews